Welcome to Creative Bytes
Graphic Design & Marketing
We build websites. We host websites.
We design graphics. We create artwork.
We craft content. We will work for you!
We have over 20 years of experience in the graphic, web design and marketing industries. We specialise in the Christian and charity sector working with individuals and businesses to provide a range of creative solutions.
Web Design
We can create websites from scratch, advise you and update existing websites. We can also help you with promotion, templates and SEO.
Graphic Design
We can take jobs from initial concepts to final print-ready artwork. Flyers, logos, brochures, adverts, exhibition stands.
Marketing
We can help you engage with your customers, target the right audiences and increase revenue through multiple channels.
We can take your ideas and make them a reality whether in print or online.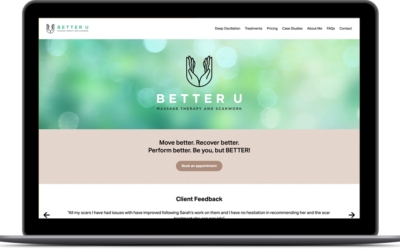 Website design & BuildCase StudyBetter U Therapies WebsiteBetter U Therapies is a small business run by Sarah that offers various specialist sports massage and scar tissue massage services. She is passionate about helping everyone enjoy good health whatever health...
"Creative Bytes has produced a fantastic website for my new business! They took great care to understand the brief, produce suggested samples and work with me to tweak the build until I was happy with the final product. I'm very pleased with the final look and feel of the site plus the incorporation of an integrated booking facility is a huge bonus which my clients really like. I would highly recommend Creative Bytes for their attention to detail, practical solutions and overall project management."
Let's Start Something new

Say Hello!
Use this form to make an enquiry about our services or ask us a question